You can cancel your membership by clicking on the button provided for this purpose in the Membership Status section of your BIXI Space on our website.
Your membership will therefore terminate at the end of the period you have already paid for, i.e. the date indicated in your BIXI Space in the Membership Status section. Plan to cancel your membership at least 48 hours before the expiration date listed, to avoid another payment.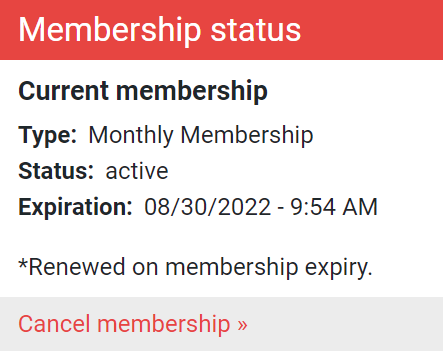 If you wish to discuss a refund for the current period, please call us at 514-789-BIXI (2494) or use our Contact Form. Only unused periods are eligible for a refund.