Pedal Safely
According to the Highway Safety Code, it is mandatory to wear a helmet when renting an electric bike, but not when riding a regular bike. Nevertheless, it is the only effective protection against head injuries. BIXI therefore recommends that you wear a helmet on every ride.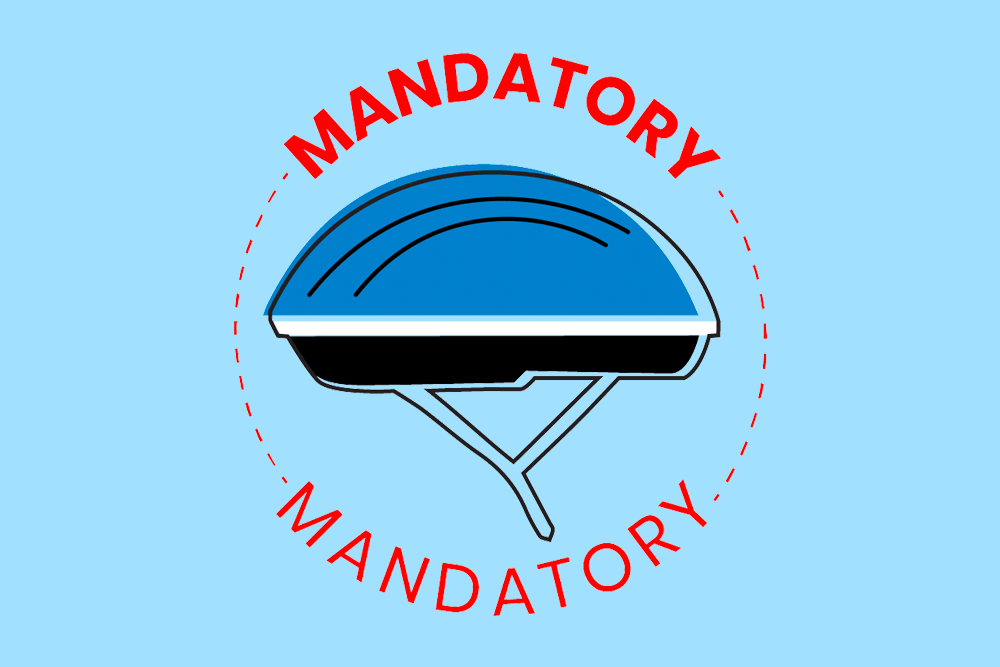 Before renting a bike, we recommend that you check the condition of it, it is very important for your safety.
Press the brakes to check their resistance, ring the bell, and check that both tires are well inflated. Adjust the seat to your height: open the lever at the bottom of the bike seat post to move the seat up or down, and tighten the lever back. The seat post has number markings to help you remember your preference for your next ride.
For more useful tips, consult the Highway Safety Code.
If you ever come across a defective BIXI, no need to panic! Return the bike and turn the bike seat around to tell other BIXISTS that the bike is defective. Report the defect to our team to ensure that no one can take the bike. You can do so via the BIXI mobile application or by pressing the small red button on the docking point.
120 kilograms (265 pounds) for the bike and 8 kilograms (18 pounds) for the basket.
There is no BIXI model on which you can install a child seat or attach a trailer. For safety reasons, it is forbidden to modify the bike in any way or to add any additional load to it.
Yes. Wearing a helmet that meets safety standards is mandatory, and users 14 to 17 years of age must, at minimum, have a Class 6D licence authorizing them to drive a moped. No licence is required for users 18 years of age or older.
Users must obey the Highway Safety Code at all times.
Yes. Failure to wear a helmet constitutes a violation of the Highway Safety Code. The fine can be up to $ 100.
Year-round BIXI
At all times, respect bicycle safety rules. BIXI Montréal strongly encourages users to wear helmets and bright colours, to be as visible as possible. Helmets are not mandatory in Quebec on standard bicycles, and although the provincial government enforces the law, helmets are recommended by the SAAQ.
The selected stations are mainly located near snow-cleared bicycle paths, which will make it easier for users to get around.
We also invite users to visit Vélo Québec's L'hiver à vélo page, which provides many tips and tricks on good 4-season cycling behaviour.
Users' safety is our top priority. The mechanical BIXIs (regular bikes) in the current fleet will be modified with studded tires and non-slip pedals for the winter time. Electric bikes will return in the spring. 
Of course, it does! Average temperatures in Montreal from December to February range from -6 to -15. Overall, over the past three years, we've received an average of 200 cm of snow throughout the month of December, which equates to about 6.5 cm of snow per day. We also took the time to contact Chicago, Boston and Washington, as they more or less experience the same reality as Montreal. 
The stations will be cleared of snow by BIXI. A 130 cm perimeter will always be cleared of snow around the stations. Some stations will be cleared on a priority basis, depending on traffic. We will also be clearing snow from stations located on private property.
Our snow-clearing plan is based on the best practices of various North American bike-sharing services and their tools. All issues (snow accumulation, ice, glaze) have been studied, raised and will be taken into consideration to ensure cohesion with the city's snow removal teams.